Reviewed by researchers from: University of Colorado at Denver, Harvard Medical School, Boston Children's Hospital, University of Connecticut, Yale University University of Kansas, and more.
EXECUTIVE HIGHLIGHTS
Today's highly potent marijuana represents a growing and significant threat to public health and safety, a threat that is amplified by a new marijuana industry intent on profiting from heavy use. State laws allowing marijuana sales and consumption have permitted the marijuana industry to flourish, and in turn, the marijuana industry has influenced both policies and policy-makers. While the consequences of these policies will not be known for decades, early indicators are troubling. This report, reviewed by prominent scientists and researchers, serves as an evidence-based guide to what we currently observe in various states. We attempted to highlight studies from all the "legal" marijuana states (i.e., states that have legalized the non-medical use of marijuana). Unfortunately, data does not exist for several "legal" states, and so this document synthesizes the latest research on marijuana impacts in states where information is available.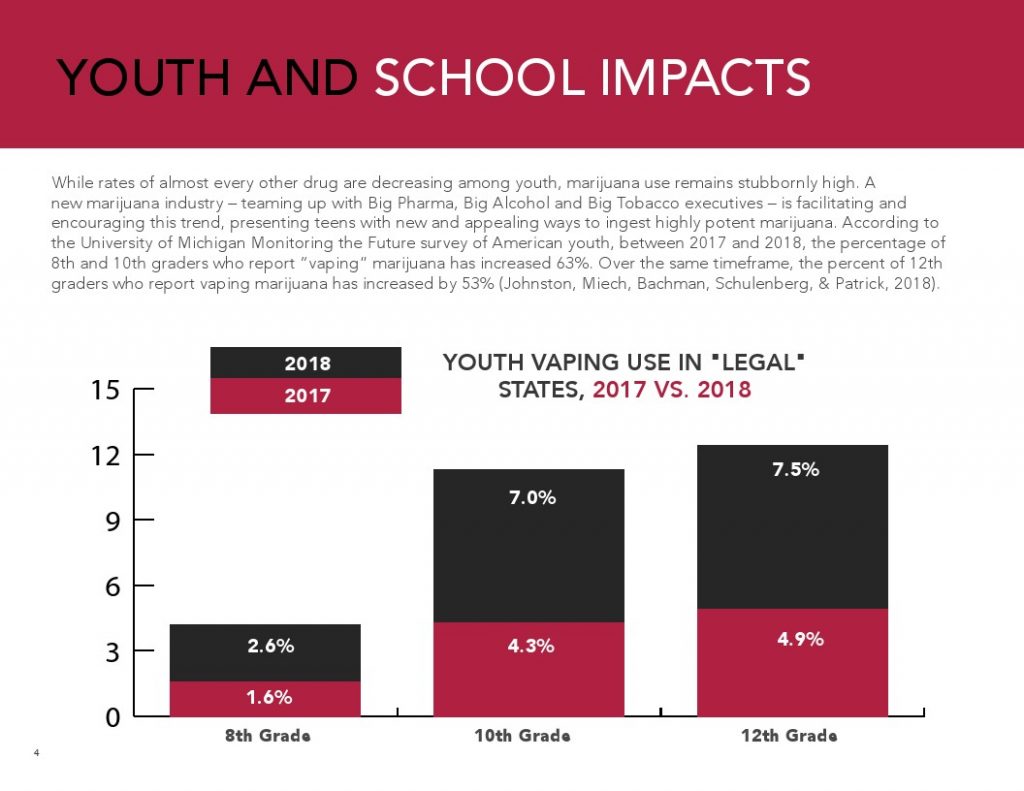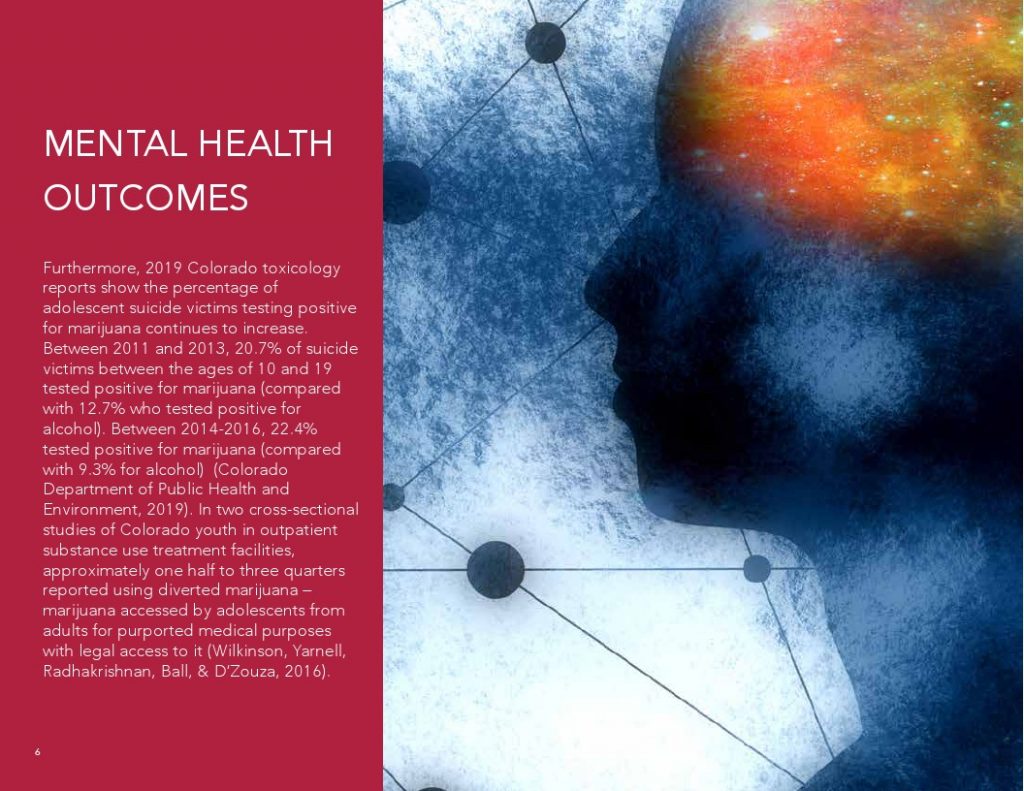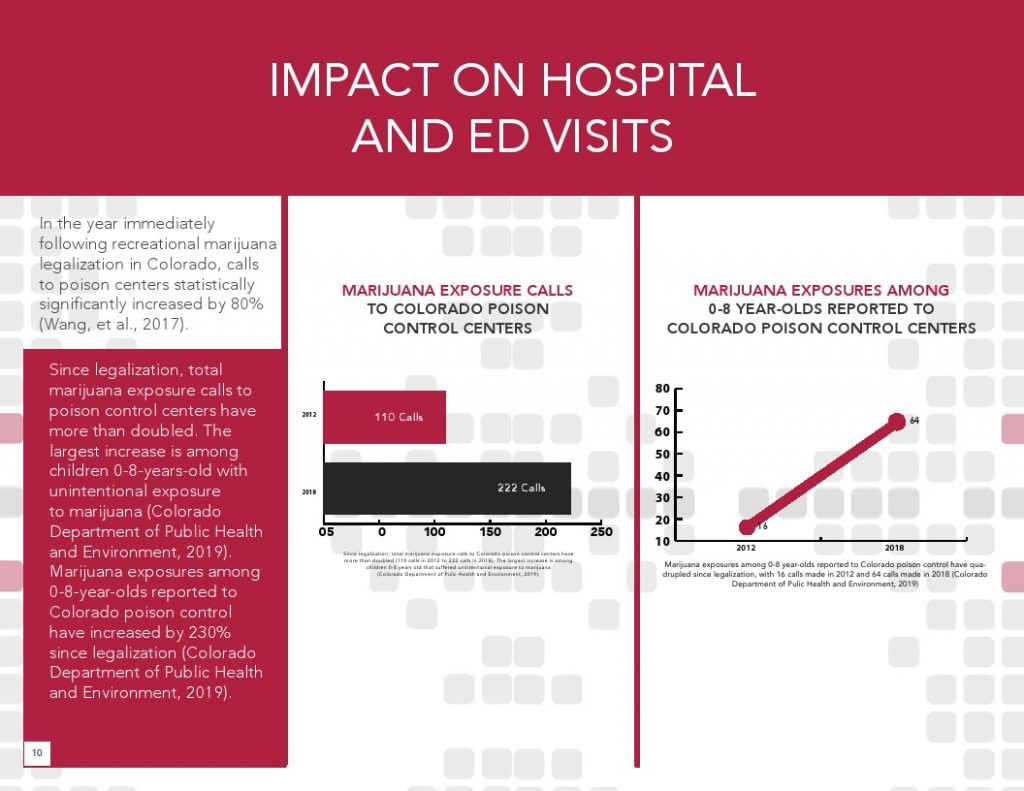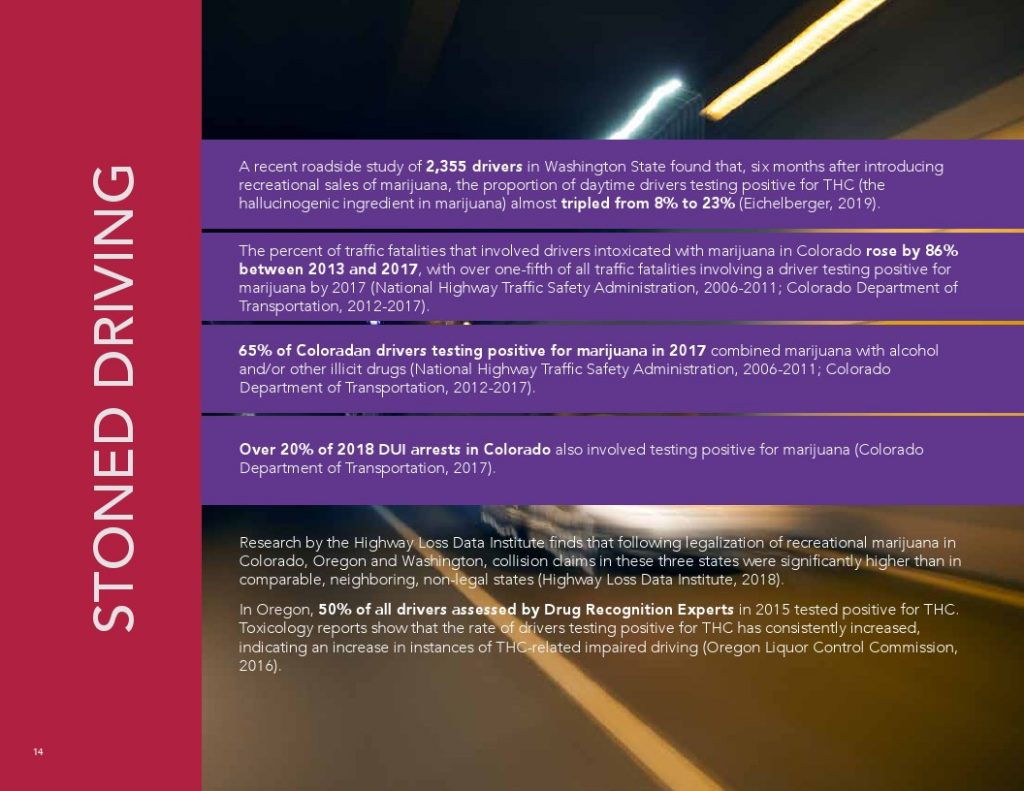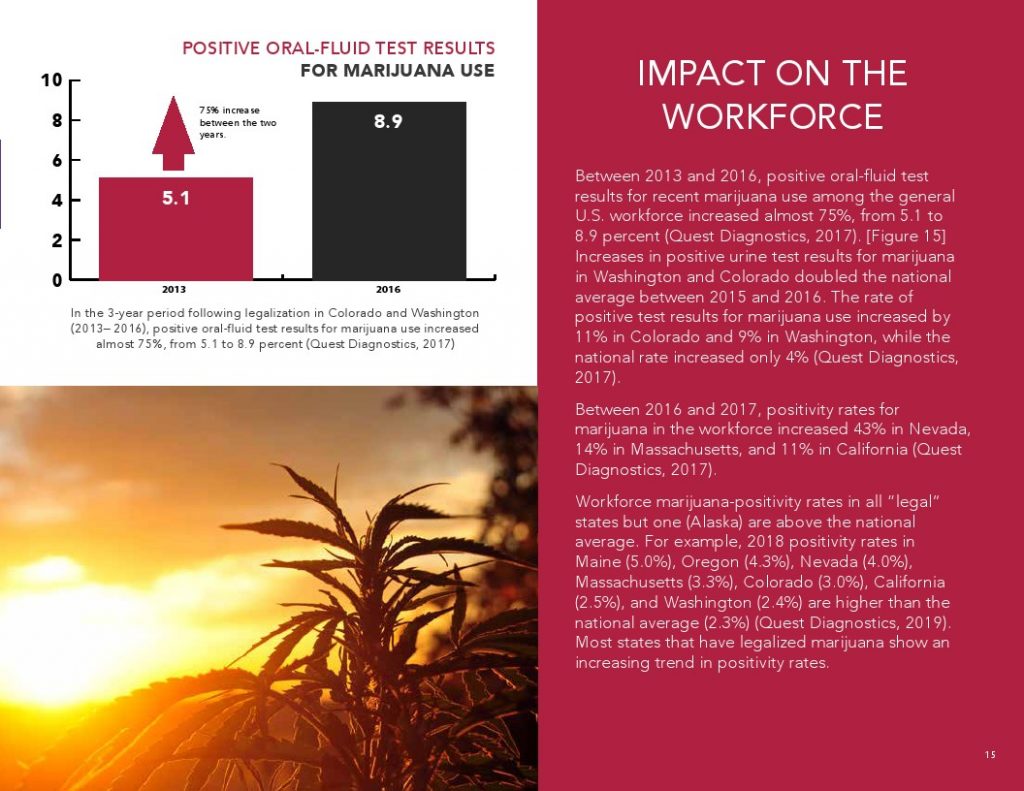 Full Impact Report link
HERE